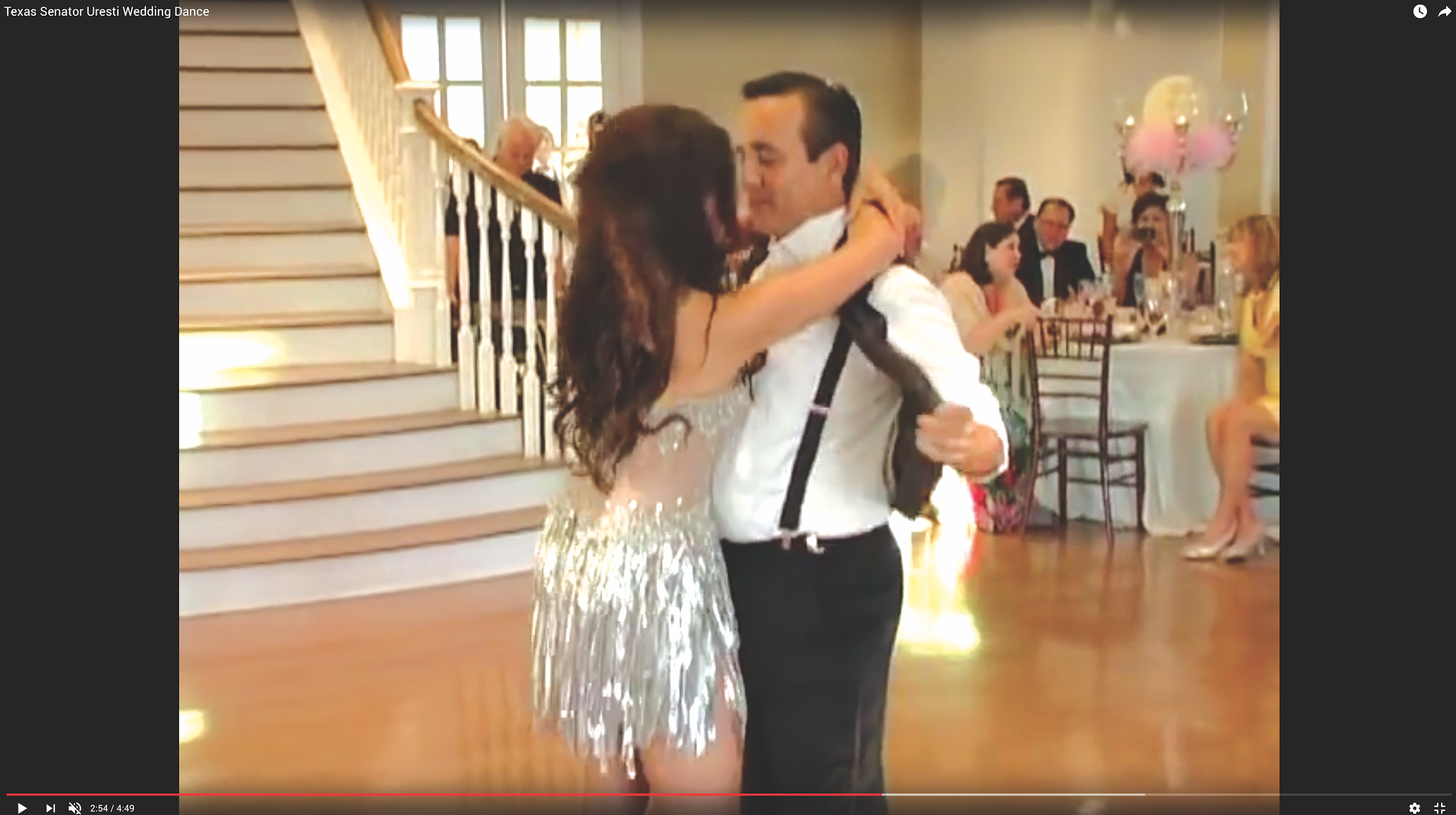 "Dishonest scales are an abomination to the Lord,
But a just weight is His delight."
Proverbs 11:1
Via the indispensable Olivia Messer
:
The Texas state senator who has refused to step down, despite 11 felony convictions and several groping allegations, has been fined just $500 in civil penalties by the Texas Ethics Commission.

Democratic State Sen. Carlos Uresti will be sentenced in June on the fraud and money-laundering charges after he was found guilty on all counts related to a Ponzi scheme involving now-defunct frac-sand company FourWinds Logistics. Uresti worked as general counsel for the company.

The Ethics Commission announced on Friday that it found credible evidence the lawmaker failed to appropriately report a $40,000 promissory note from FourWinds to his own personal-injury law firm.

At his federal trial, prosecutors successfully argued that Uresti "groomed" $900,000 of "blood money" out of a grieving mother and former client by manipulating her through a sexual relationship. He convinced her to invest nearly all of the money she won in her childrens' wrongful-death suit in the company, losing almost the whole sum. (Uresti has repeatedly denied that he had any sexual relationship with the woman. His wife filed for divorce earlier this month.)
Isn't that
typical
. You have an actual
elected official
, with an actual
criminal conviction
, and the Texas "Ethics" Commission slaps him on the wrist with a $500 fine. Meanwhile, if a citizens group challenges the Capitol
status quo
, they're
subjected to a four year legal nightmare
.
Bottom Line: The treatment of Carlos Uresti, compared to the treatment of Empower Texans, tells you everything you need to know about the so-called Texas "Ethics" Commission.
-------
Note: This is also why you don't want the TEC investigating sexual misconduct charges.