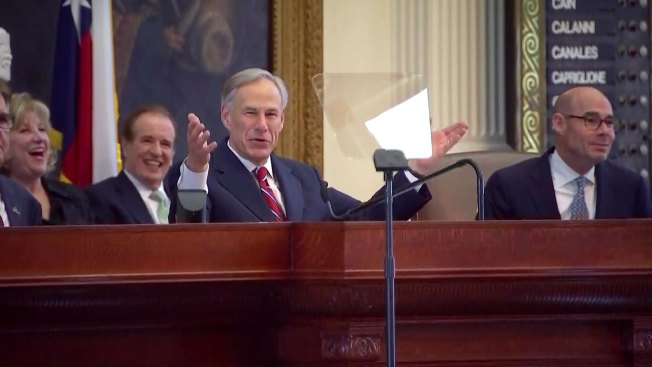 "

So then, because you are lukewarm, and neither cold nor hot, I will vomit you out of My mouth.

" Revelation 3:16 The Good:

He made property taxes an emergency item. He also endorsed restoring the Longhorn/A&M football game. Otherwise, he didn't propose anything inherently bad.

The Mediocre

: Everything else.

Governor Abbott delivered his so-called "state of the State" address to the legislature this morning. With

innovative banality

, Abbott's address combined the soaring rhetoric of an airline pilot hogging the intercom with the policy clarity of pea soup.

Authentically, genuinely, insipid

.

On property taxes and school finance, he said the right things. He made both emergency items. So we'll see what happens.

As for his other initiatives: None of them are bad, but neither do they have us turning cartwheels. School safety, mental health, and disaster preparation/response are constitutionally justifiable. So have at it. Just know these items will have to be watched

very closely

. While they

might

accomplish some good, each is vulnerable to being hijacked. If that happens, any of these could become a

nightmare

. That being said, ineffective boondoggles are the likeliest outcome of all three (but at least the Governor's campaign contributors will get paid).

On the other hand, the Longhorn/A&M does seem to be on its way back...

so who are we to complain?!?


Bottom Line: At least he didn't hawk pre-K....