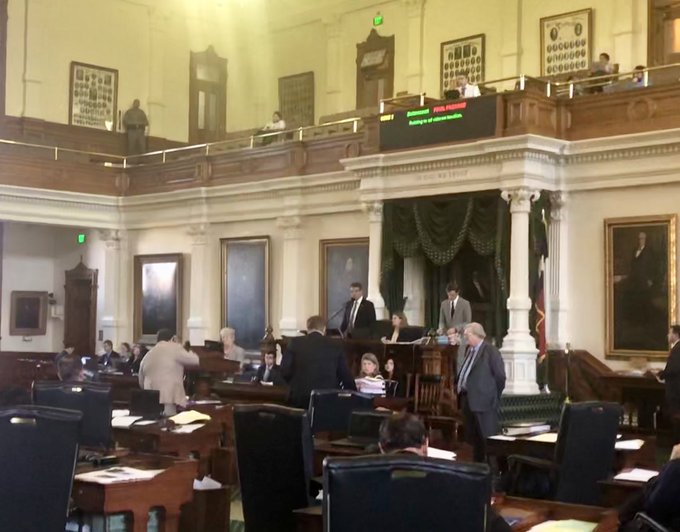 "The end of a thing is better than its beginning;
The patient in spirit is better than the proud in spirit."
Ecclesiastes 7:8
t
Finally, some stuff happened:
SB 2 -- Property tax reform -- It finally passed!!! To get it out of the Senate, they had to change the cap for non-school district taxing entities to 3.5%. But school districts stay at 2.5%.

Seliger voted for considering the bill (ie. motion to suspend), but against final passage (aka. Dan Patrick's gambit worked).

In its current form, SB 2 is far from ideal. But it's good enough. Assuming you can keep the bill in its current form, you should take it and fix its shortcomings next session. (TBH, what you really need are spending caps, but we'll take automatic revenue triggers.)
SB 9 -- Election integrity -- This was one of the major must pass bills of this session. Texas' elections have a lot of issues. This bill helps address them.
It's also worth pointing out that, with bills successfully out of the Senate, you're not at the mercy of the (rapidly dwindling) house calendar.
Bottom Line: These are two major priorities, and they just got a major shot in the arm....