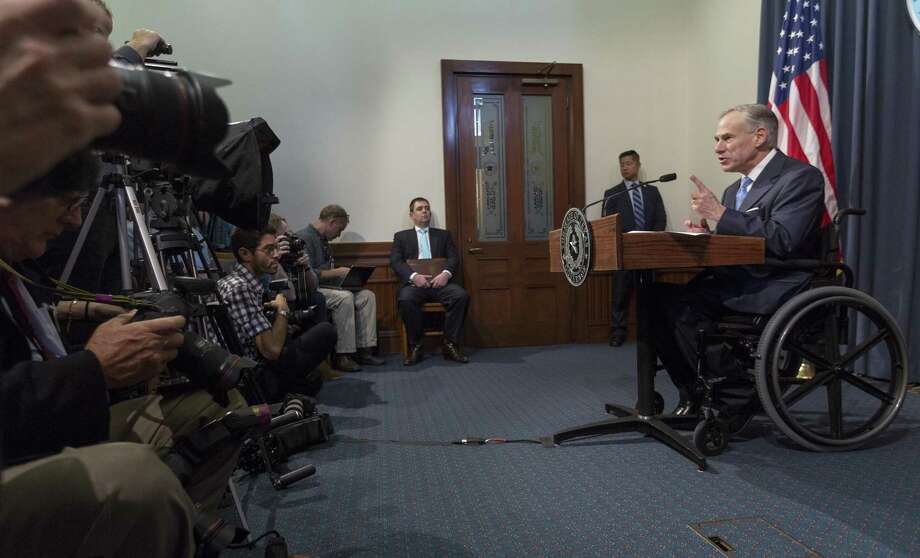 "

Because you say, 'I am rich, have become wealthy, and have need of nothing'—and do not know that you are wretched, miserable, poor, blind, and naked—

" Revelation 3:17 LOL, of course

:
Gov. Greg Abbott signed the state's roughly $250 billion budget Saturday, bringing a session-long effort to address the Legislature's top priorities — school funding and property taxes — to a close.

A spokesman for Abbott confirmed that the governor signed the budget without issuing a single line-item veto, a mechanism that allows him to shrink the budget where he sees fit.

The 2020-21 budget, which state lawmakers approved in May, includes a significant boost in spending compared with two years ago. Lawmakers had billions of dollars more to spend thanks to a positive economic forecast and revised revenue estimates from oil and natural gas production taxes. Total spending is up 16% from the budget the Legislature approved in 2017.

Much of that extra money went to state leadership's two legislative priorities for 2019. Abbott has already approved a $11.6 billion school finance package that doled out $6.5 billion in new spending for schools and $5.1 billion to buy down Texans' property tax bills. In total, the state budget spends $94.5 billion on education, which includes funding for public schools and universities. Not including tax break funds, the Legislative Budget Board calculates that the education portion of the budget grew 10%.

[Note: Emphasis added.]
Last Thursday, Abbott
invented authority
out of thin air to preserve
an industry cartel
. On Sunday, he couldn't find a single place to use his constitutional authority on behalf of taxpayers. Got it.
Bottom Line: Priorities people....