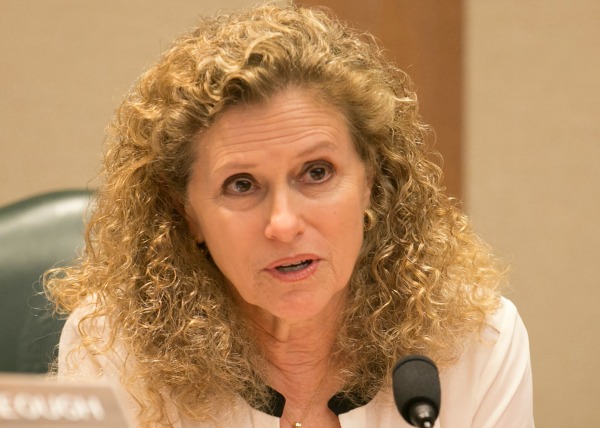 "When the righteous are in authority, the people rejoice;
But when a wicked man rules, the people groan."
Proverbs 29:2
Longer term readers know that the so-called "Capitol complex" project is one of
this author's pet peeves
. The TL,DR version is that it's silly to build luxury office towers for state employees on prime real estate that should be sold for residential/commercial development. Making matters more infuriating, council granted the state a
gigantic
fee waiver on the project
a couple years back
.
Last night
on Twitter
, however, we learned that that last part has now been addressed:
July 6, 2019
Clicking through
the KVUE story
, we learn:
In fact, the City and state have struck real estate and construction deals for more than 100 years. Most recently, in 2017, the Austin City Council voted to waive $6.8 million in fees, expedite permitting and aide in road closures and conversions so the state can transform Congress Avenue, north of the Capitol, into a massive green space called "The Texas Mall."

That deal in particular led Representative Donna Howard (D-Austin) to file House Bill 2977. The bill allows real estate deals between the state and City to have more flexibility and let Austin negotiate a credit with the state for the Texas Mall deal. The bill passed and was signed into law by Gov. Greg Abbott last month.

She also filed and passed House Bill 2978 to let Austin cash a credit in and gain an easement on land owned by the Texas State Library and Archives Commission. That easement will soon become a bridge connecting the mixed-use community The Grove at Shoal Creek – which is currently under construction – to the trail.

"The state legislature approved an easement on the State Archive tract, which is on the other side of Shoal Creek, to allow us to build a bridge over Shoal Creek. That bridge will connect the Shoal Creek Trail and Shoal Creek Boulevard to the project," said Robert Deegan, the landscape architect and planner for The Grove at Shoal Creek.

"This hike-and-bike bridge is a significant element of the Shoal Creek Trail Plan and we look forward to it happening," said Ted Siff, Board President of Shoal Creek Conservancy, in a press release. "It will be a wonderful benefit to the Grove residents, the surrounding neighborhoods and all Austinites who walk or bike."

The Grove developers will foot the entire bill and build the pedestrian and bike bridge and part of the trail.
Essentially, Howard's bill makes city taxpayers whole while state taxpayers break even.
All things considered, not the worst solution.
— cahnman (@cahnman) July 6, 2019
Bottom Line: While the original shady real estate deal between the state and the city has not been undone, it's now relatively benign.