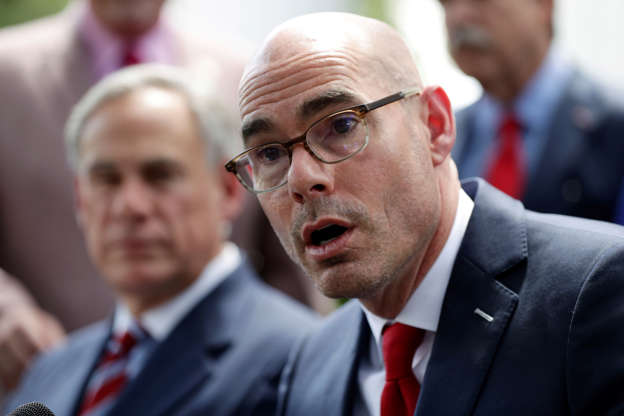 "He who covers his sins will not prosper,
But whoever confesses and forsakes them will have mercy."
Proverbs 28:13
Umm, ok
:
Governor Greg Abbott today, under Article 4, Sections 1, 7, and 10 of the Texas Constitution, formed a Domestic Terrorism Task Force in the wake of the El Paso shooting to combat these hateful acts and extremism in Texas. The group of experts will analyze and provide advice on strategies to maximize law enforcement's ability to protect against acts of domestic terrorism. The task force will hold its first roundtable meeting with Governor Abbott on Friday, August 30th.
For the most part, this seems to the type of grandstanding that all politicians do following tragedies. Obviously, it should be monitored. That being said, this task-force likely won't amount to much.
That being said, one participant seems noteworthy:
Speaker of the House Dennis Bonnen
It doesn't take a genius to see why that's a bad idea.
Bottom Line: See no evil....