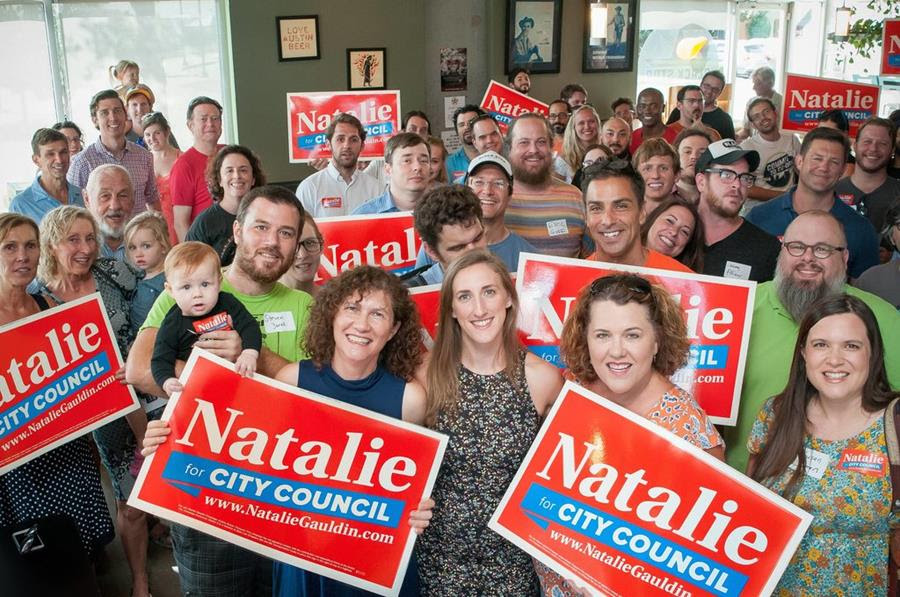 "When the righteous are in authority, the people rejoice;
But when a wicked man rules, the people groan."
Proverbs 29:2
[
Author's Note: District 7 covers North Central Austin, from Burnet Rd. up to Parmer Lane.
]
Looks like Natalie Gauldin has Leslie Pool one on one; from her latest campaign newsletter:
I'm excited to announce that I am officially the ONLY candidate challenging the incumbent District 7 City Councilmember. This is great news for our campaign! We will not need to head into a runoff and we will not need to compare ourselves to other candidates. Voters will have two choices and I am confident that our message will resonate with the majority of District 7 residents. Maintaining the status quo is not enough to truly address the transportation and affordability concerns of the average Austinite. It's time for a change down at City Hall and we can get there with YOUR help!

Thank you to everyone who has been spreading the word about this campaign. I have been going door to door speaking with voters daily since July. In that time, I've had countless people mention seeing the yard signs out in the area or having spoken with their supportive friends. I really appreciate you helping to give me a head start on earning their votes.

....

Whether you choose to participate in the campaign by block-walking in the area or by making a contribution to the campaign, we thank you for your support. By joining together in this effort, we are confident we can continue to move towards a more affordable Austin with transportation options that work for everyone. Make sure to stay tuned for exciting updates on social media and our website over the next few weeks.
We can't find a link to the full newsletter, but you can sign up to receive e-mails for yourself
here
.