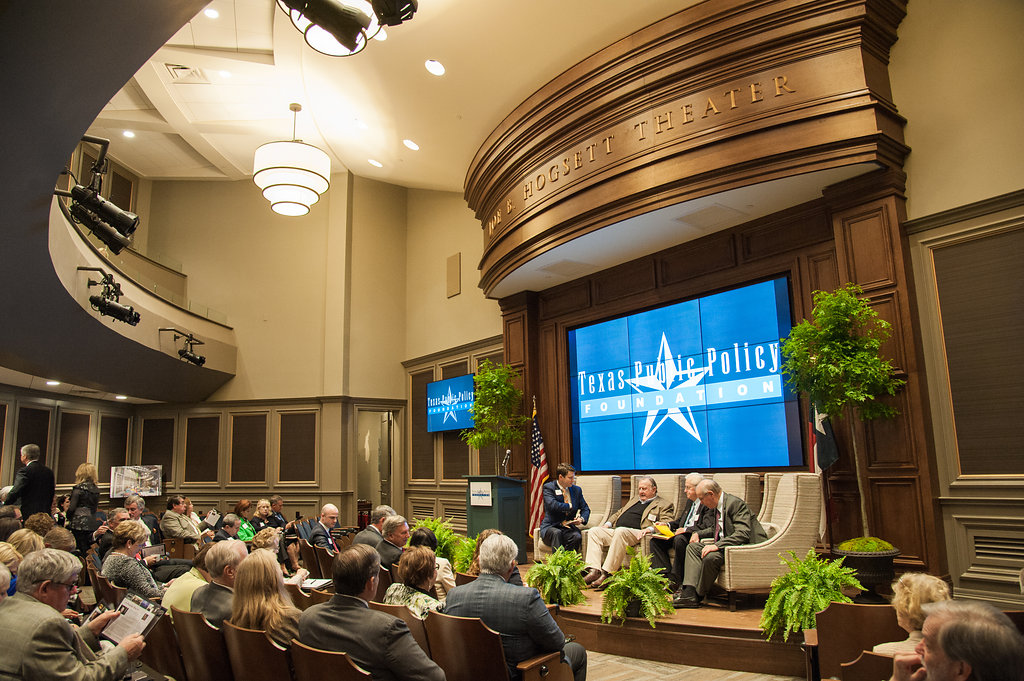 "A man's heart plans his way,
But the Lord directs his steps."
Proverbs 16:9
TPPF just
released the agenda
for Policy Orientation; the Day 1 agenda includes almost perfectly sequenced short, medium, and long-term priorities.
Short Term:
School Finance
The School Finance Commission Report is Out! What's Next?

The School Finance Commission has finally spoken and experts on both sides have examined the recommendations. Find out how the proposal came together and which ones the Texas Legislature are likely to consider, pass, or ignore.

Confirmed Panelists:


Larry Taylor - Texas State Senator, Texas Senate
Sagar Desai - Chief Operating Officer, Commit Partnership

Scott Brister - Partner, Hunton Andrews Kurth LLP / Commission on Public School Finance
The current school finance system
hemorrhages money
. That hemorrhaging creates
a macroeconomic drag
on the entire state (mostly through property taxes). A
more efficient system
of school finance would relieve it.
Medium Term: Housing Costs
Priced Out of House and Home: Texas' Affordability Crisis Home prices are outpacing Texans' ability to pay.
To what extent, if any, do local government taxes, fees and regulations contribute to the housing affordability problem, and what is the proper role of the Texas Legislature in addressing this problem?

Confirmed Panelists:


Bill Hammond (MODERATOR) - CEO, Bill Hammonds and Associates
Emily Hamilton - Research Fellow, Mercatus Center at George Mason University
Travis Mitchell - Mayor, City of Kyle, Texas
Geoffrey Tahuahua - Vice President of Policy & Government Affairs, Real Estate Council of Austin
Lourdes Castro-Ramirez - President, University Health System Foundation
Rent/Mortgage is
the largest component
of most Texans' budgets. Unfortunately, government policies increase those costs in a variety of ways. Removing artificial cost drivers would liberate capital currently being held hostage.
Long Term: More Responsible Citizenry
Parenting in Freedom or Fear

Despite Texans fierce independent streak, raising children with limited parental supervision to encourage independence has become controversial. Can Texas parents grant their children freedom without running afoul of the law? How can lawmakers protect parental rights, while also ensuring child welfare?

Confirmed Panelists:


Lenore Skenazy - President, Let Grow and Founder, Free-Range Kids
Trevor Woodruff - Deputy Commissioner, Department of Family & Protective Services
All of the above being said, none of it matters without a citizenry that can take care of itself. Parents
must
be free to raise responsible citizens without legal reprisal. Unless parents are free to raise responsible citizens, socialism is inevitable.
Bottom Line: From next session, to the next decade, to the next generation we still have a lot of opportunities (if we're smart); we should take them.