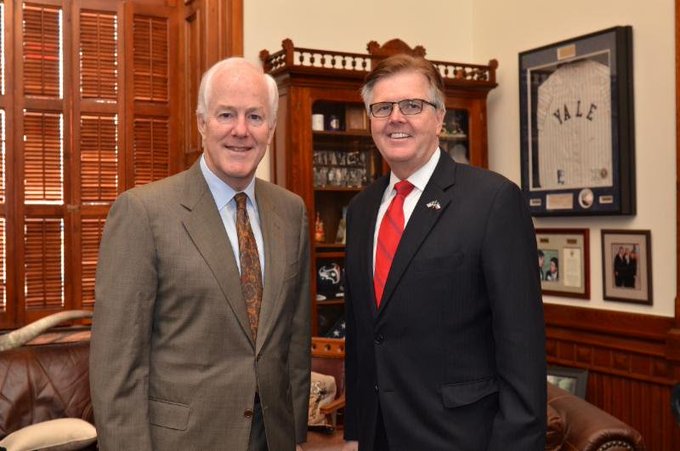 "with all lowliness and gentleness, with longsuffering, bearing with one another in love,"
Ephesians 4:2
Like it or not, this is reality
:
Patrick's endorsement comes on the heels of
a report in an Austin lobby publication
speculating he was about to run. Of course, for anyone reasonably plugged in, neither of these developments should come as a surprise. It's an open secret that people are trying to recruit Patrick into this race. It's also not a secret that Patrick has been pouring cold water on those attempts for a year. Today's announcement makes it official.
The funniest part about this development, however, is that it's
the second time
in as many years that Patrick has had to shoot down baseless speculation that he was going to run for another office. In neither case was Patrick doing any work to set up such a campaign.
NEWSFLASH:
Dan Patrick likes being Lieutenant Governor
.
It's also worth noting that Texas' state and federal officials have been singing
kumbaya
since Hurricane Harvey.
As for a Cornyn challenge: Find a
credible
candidate. Not that guy you like on Facebook who's lost primaries for both the Texas and U.S. house. A
credible
candidate. (
Hint: Nobody credible will run this cycle because of this guy.
)
Bottom Line: Today's announcement shouldn't surprise anyone who has the slightest clue....