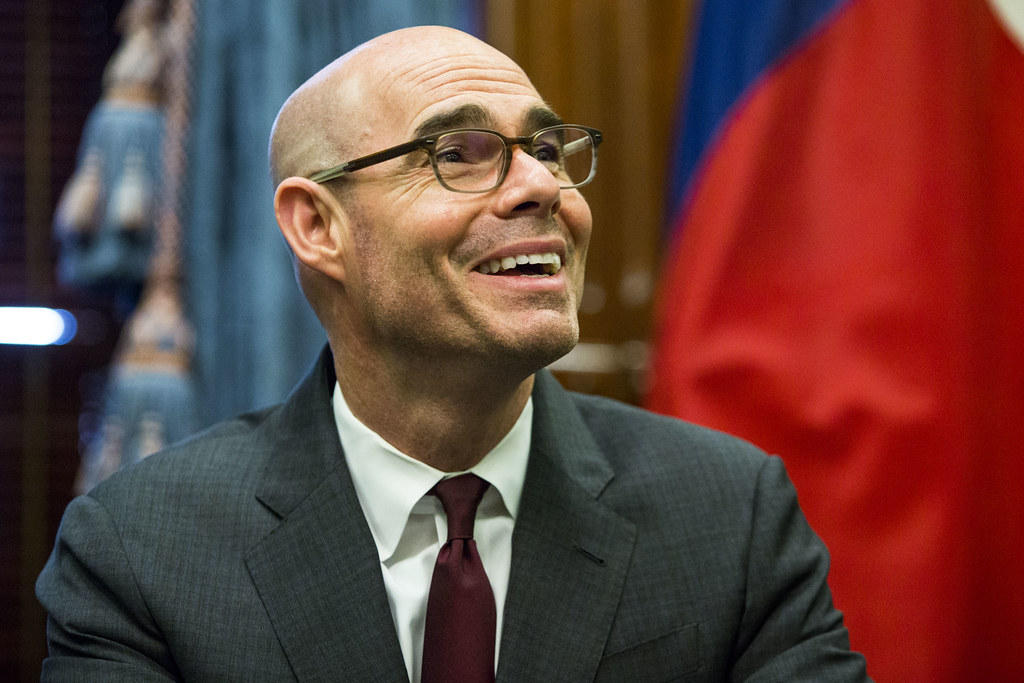 "He who covers his sins will not prosper,
But whoever confesses and forsakes them will have mercy."
Proverbs 28:13
Because of course
:
The House General Investigating Committee on Friday unanimously adopted a report from its legal advisers that said House Speaker Dennis Bonnen "likely violated" state law during a June meeting with a fellow member and a hardline conservative activist — though members didn't raise the idea of any possible action against Bonnen and said the investigation was closed.

"Today's action concludes the committee's investigation," said state Rep. Morgan Meyer, a Dallas Republican who chairs the committee, after members met behind closed doors for over an hour.

Meyer, who left the hearing room at the Texas Capitol without taking questions from reporters, said the full report from the three legal advisers retained in October by the committee would be "promptly transmitted" to House members. The committee did not immediately release the report to the public, though a copy was later obtained by The Texas Tribune.

The report concluded by saying the information produced "militates against criminal prosecution" against either Bonnen or state Rep. Dustin Burrows, a Lubbock Republican considered one of the speaker's top lieutenants who was involved in the political fallout — a line that the speaker's office reiterated in a statement after the news.

....

Bonnen "likely violated" section 572.051(a) of the Texas Government Code, according to Meyer, who was reading from the report during the committee hearing — but advisers in the report said the law provided no"independent statutory consequences" for a state official who breaches it.

That section states that a state officer or employee should not "accept or solicit any gift, favor, or service that might reasonably tend to influence the officer or employee in the discharge of official duties, or that the officer or employee knows or should know is being offered with the intent to influence the officer's of employee's official conduct."

The section also states that such a person should not "intentionally or knowingly solicit, accept, or agree to accept any benefit for having exercised the officer's or employee's official powers."
There's not a lot more to say. The sitting speaker of the Texas House "likely" violated the law...and the legislature isn't going to do a damn thing about it. Classic.
Did you think it would end differently?!?
Bottom Line: One hand washes the other.
-------
Note: If we were Morgan Meyer's general election opponent...we know how we'd campaign against Meyer.