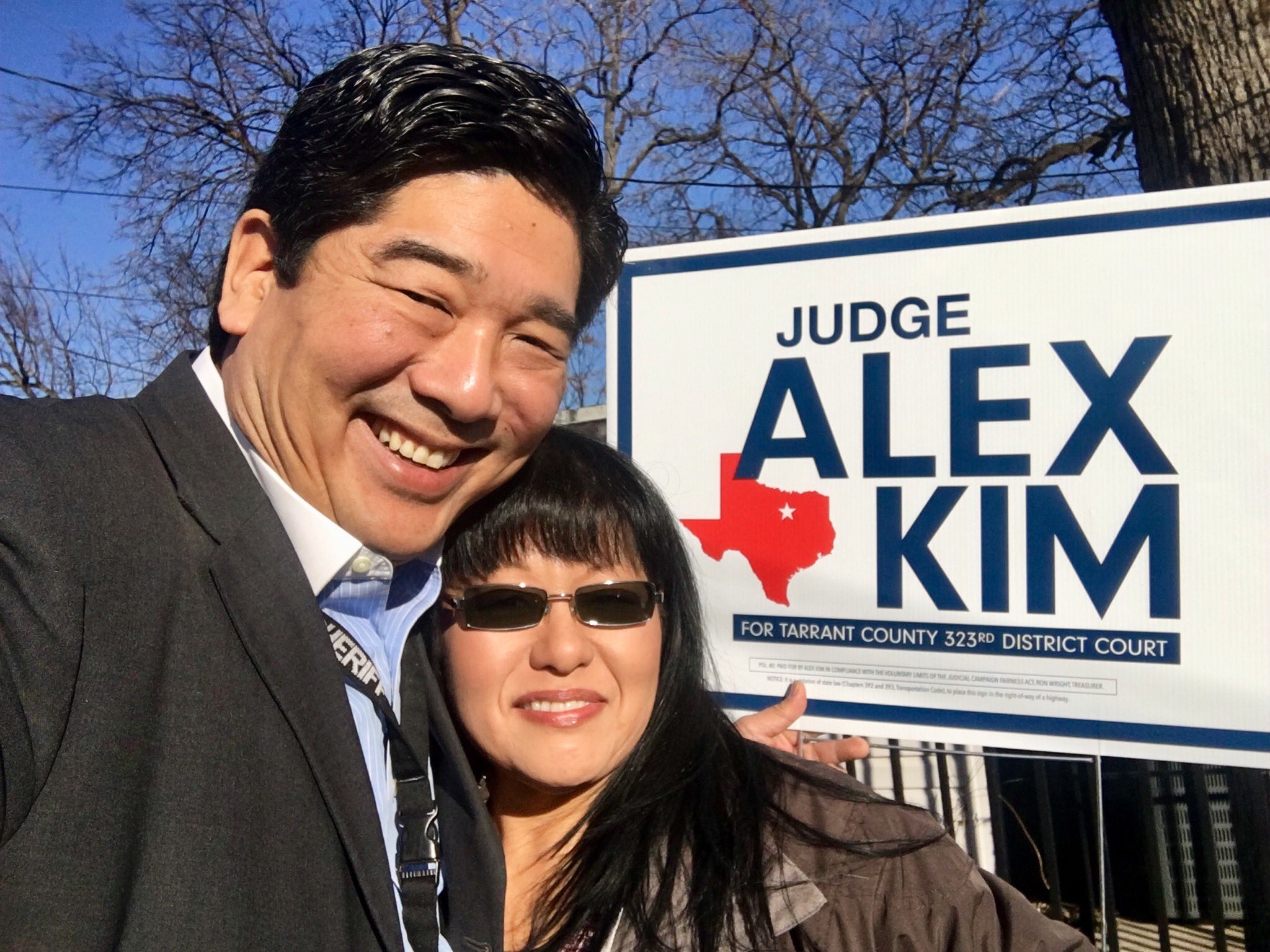 "Yet they would not listen to their judges, but they played the harlot with other gods, and bowed down to them. They turned quickly from the way in which their fathers walked, in obeying the commandments of the Lord; they did not do so."
Judges 2:17
Via Texas Scorecard
:
In a closed meeting, concealed from the eyes of the public, the district judges of Tarrant County—led by Judge David Evans—stripped Judge Alex Kim of a job the people elected him to do in November 2018.

Last Thursday, Texas Scorecard broke the story about the emergency meeting called for judges to vote on removing all Child Protective Services cases from the 323rd District Court, where Kim presides. He was elected in 2018 to oversee this court, which specializes in child welfare and juvenile delinquency cases.

Multiple sources in Tarrant County allege Court Appointed Special Advocates (CASA) of Tarrant County, along with CPS and Cook Children's Medical Center, influenced Evans—who oversees all district judges of Tarrant and 17 other counties in the region—to make this move. These sources say this is retribution for Kim being an impartial judge, making CPS follow the law, and intervening to save the life of baby Tinslee Lewis.

The grassroots quickly became alarmed and contacted all of the judges, expressing their support for Kim. County Judge Glen Whitley bemoaned the accountability being cast on the judges voting in this meeting. Texas Scorecard was later tipped off that, instead of airing whatever concerns the other judges had about Kim before the public, they would lock themselves away in the courtroom of Judge Jerry Hennigan and vote in secret.

....

After meeting for over an hour, the decision was final: all CPS cases will be removed from the 323rd District Court of Judge Alex Kim. After March 1, 2020, they will be randomly assigned to the 231st, 233rd, 322nd, 324th, 325th, and 360th District Courts.
Wow.
We've followed politics for a long time. We're pretty cynical. The brazenness of this, however, is breathtaking.
All for the audacity of making a government agency that was abusing parents and children follow the law.
It's quite something.
Obviously, we have no specific knowledge here. History and common sense, however, suggest someone was getting paid. And that Judge Alex Kim was a threat to them.
We don't know who the "them" was. It could have been Cook Children's "Hospital." It could have been CASA. It could have been some CPS vendor. It could have been Judge David Evans. It could have been
Judge Jesse Nevarez
. Considering that it's Tarrant county, Glen Whitley is likewise a possibility.
Most likely it's a combination of "all of the above."
But who knows?!?
What we do know is that every piece of circumstantial evidence suggests someone powerful's financial interests were at stake.
That being said,
Jeff Leach seems to be on it
:
As Chair of the House Committee on Judiciary & Civil Jurisprudence, I'm concerned about what these Judges are considering. If they won't explain the reasoning & legal basis for this decision today, they can do so in a public hearing in front of our committee very soon. https://t.co/2TuVBu8D31

— Jeff Leach (@leachfortexas) February 20, 2020
We don't know what authority Jeff Leach has under current law. At a minimum, he can embarass them. If he has to pass a bill, we can only imagine the underhandedness he'd face. Regardless, kudos to Jeff.
Bottom Line: This is dirty, even by the standards of Texas politics.