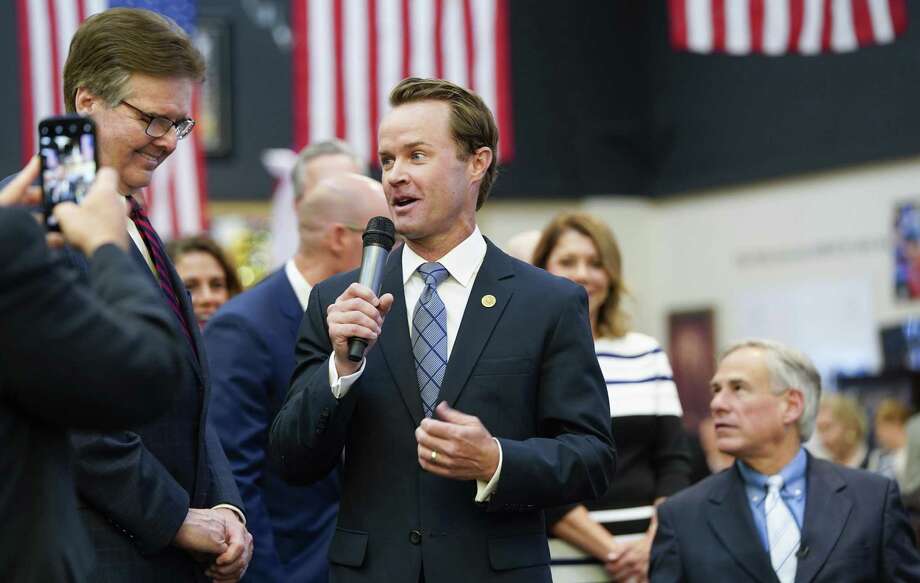 Note: We had originally planned to crop this photo to only
show Patrick and Phelan, but Abbott being irrelevant in the
background is likewise apt.
"Show us Your mercy, Lord,
And grant us Your salvation."
Psalm 85:7

The biannual boomlet of "will Texas or won't Texas legalize marijuana this session?!?" has started. This time, it's accompanied by
a subplot related to the budget
. Allow us to cut to the chase.
Dan Patrick is still the Lieuentant Governor.
So, no. Marijuana legalization isn't happening. LOL.
That being said, if he's smart enough to take it, there's an opportuity for Patrick.
It's not a secret that Patrick has recently taken a tactical retreat on school choice. That house hasn't left him any option. But, if the house wants to try and force Dan Patrick to do something he doesn't want...well...two can play at that game.
Besides, in the extraordinarily unlikely chance the house were to agree to it, that would be a good trade.
Bottom Line: There's nothing Patrick can lose. There's potentially something he can gain. No brainer.