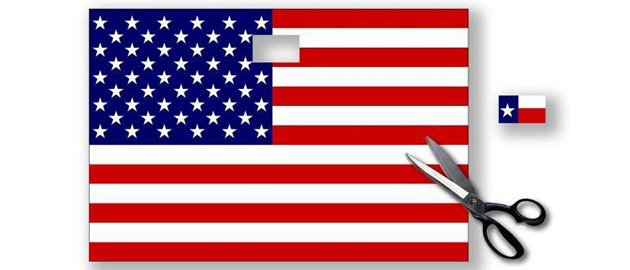 "And you shall not let any of your descendants pass through the fire to Molech, nor shall you profane the name of your God: I am the Lord."
Levitcus 18:21
By now, you've heard about
this morning's decision
by the U.S Supreme Court; there's a lot we could say, but...at this point...why are we wasting time and energy to prop up
this sinking ship
?!?
We first entertained seriously the idea of #TexIT last summer, when the
Planned Parenthood expose
was released.
Where Texas pounced
, everyone else
collectively shrugged
. Today's SCOTUS decision merely continues that trend.
Who wants to be part of that?!?
Does anyone actually believe some corrupt reality TV harlequin will improve anything?!? Please. We don't doubt he's the smallest turd in the punch bowl, but we'd prefer to flush and do the dishes.
It's no longer just about New York and California. If there's one thing we've learned from this Presidential election it's the degree to which, outside Texas, even Republican primary voters have their heads up their backside. Why do they get to veto Texas?!?
An independent Texas would be
far from perfect
, but at least we wouldn't murder babies.
Bottom Line:
This wicked nation
has made its bed. It can lie in it. But that's not anything with which we want to associate....