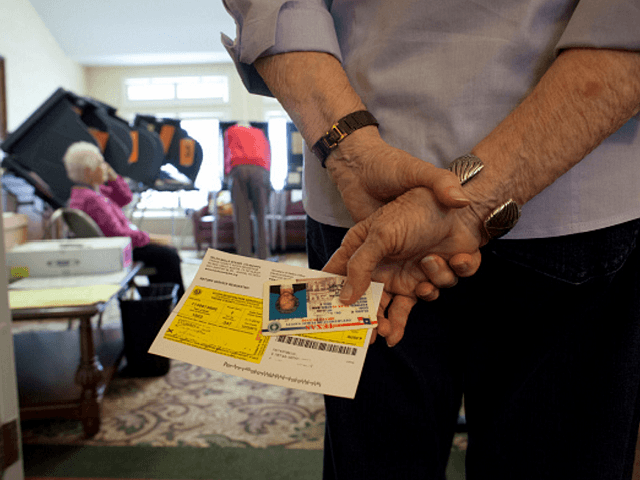 "Do not remove the ancient landmark,
Nor enter the fields of the fatherless;"
Proverbs 23:10
National radio host Hugh Hewitt once wrote a book: "
If it's not close, they can't cheat
." Well, it
is
close. And, they
are
trying to cheat.
Tarrant County
:
Lorant called the Tarrant County Elections office and spoke to the early voting coordinator. She learned someone had voted in her name at Southlake Town Hall on Sunday, October 28, at 11:32 a.m.

How could that happen with Texas' voter ID requirement?

It's possible a poll worker at Southlake mistakenly signed in another voter under Lorant's name. Lorant says they didn't properly verify the voter's ID, allowing someone to steal her vote and disenfranchise her. Election officials can resolve whether it was a mistake or voter fraud by simply looking at the voter signature page.

In either case, election workers may have cost Lorant her vote and allowed a fraudulent one to be counted.
Dallas County
:
Dallas Republicans are once again battling local Democrats to stop voter fraud. They were in court today seeking a temporary restraining order against Dallas County's Democrat elections administrator Toni Pippins-Poole to delay opening of suspicious mail ballots, which was scheduled to begin at 7:00 a.m.

Lawyers for the Dallas County Republican Party asked a judge to sequester about 2,400 mail ballots submitted for the November election that GOP ballot board members identified as questionable. They also flagged 20 mail ballots signed by disgraced ex-state representative Terri Hodge as an "assistant."

Hodge, a Democrat, pleaded guilty in 2010 to felony tax evasion in a Dallas bribery scandal and spent a year in prison. Hodge is prohibited from running for public office but continues to assist mail-ballot voters.

Judge Gena Slaughter, also a Democrat, is hearing the case. Slaughter delayed today's hearing for 24 hours to allow the DCRP to present additional evidence with its amended TRO request, and to give Pippins-Poole time to secure representation. Dallas County District Attorney Faith Johnson, a Republican, has recused herself from the proceedings.
Harris County
:
Voter roll integrity is at risk in Harris County because the county's elected voter registration official isn't doing her job, state and local officials said today in a press conference.

State Sen. Paul Bettencourt (R–Houston) made the announcement in front of a UPS store at 1302 Waugh in Houston, where 84 people are registered to vote—and 22 have already voted in the November election.

The problem, said Bettencourt, is that Harris County Voter Registrar Ann Harris Bennett, a Democrat, is allowing commercial addresses to be used by voters across the county.

"Already there have been 22 votes out of this UPS store," said Bettencourt. "Why do we have voter registration at a commercial address?" He said approximately 100 similar locations throughout the county also had at least 10 registered voters each.
And these are only the cases we know about; God only knows what else is happening.
This is
very
serious.
A dirty little secret about election theft is that it's difficult to do if an election is a blowout. Not impossible. But difficult.
However, if the election is close, it's not that hard.
Right now, unfortunately, it's close.
Bottom Line: Be prepared for
months
of litigation after the election.