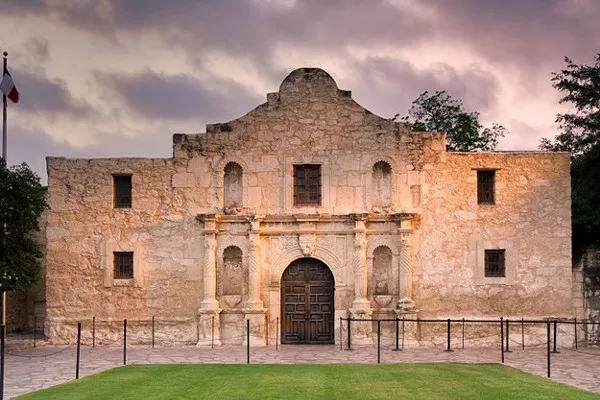 "Remember those who rule over you, who have spoken the word of God to you, whose faith follow, considering the outcome of their conduct."
Hebrews 13:7
If you haven't heard about the latest Alamo controversy, Empower Texans has
a good summary
:
The State Board of Education is under fire from statewide officials as they consider a proposal to remove "hero" from the description of the Alamo defenders in Texas' seventh-grade history curriculum.

The change was proposed by the social studies work group, a committee of approximately 100 historians and teachers appointed by the SBOE, who met to review the current history curriculum and suggest changes. Among the most eye-catching of the proposals is the elimination of the phrase "all the heroic defenders who gave their lives" from the curriculum requirements.

The work group has also proposed eliminating from the curriculum the Travis letter, the famous missive in which Lt. Col. William B. Travis called on "the people of Texas and all Americans in the world" to come to his aid as the enemy began to surround the Alamo.
The most important part:
Board Chairman Donna Bahorich stated that while she appreciates the work that the workgroup performed in "streamlining" the standards, she does not support removing the Travis letter from the curriculum.
**BINGO** The bureaucrats tried to do something bad, but the
ELECTED
State Board of Education will stop them.
Texas' State Board of Education has been
a national left-wing target for
decades.
That's because, nationwide, they're one of the most effective forums for
pushing back against
the left-wing educational establishment. What's happening today is a textbook (
pun intended
) example.
Perhaps, in some hypothetical future where the education system has been radically decentralized, a statewide
elected
Board of Education won't be necessary. We don't live
in that world
(
yet
). As long as we live with the current status quo, the
elected
SBOE remains
indispensable
.
Bottom Line: Could've been a LOT worse...