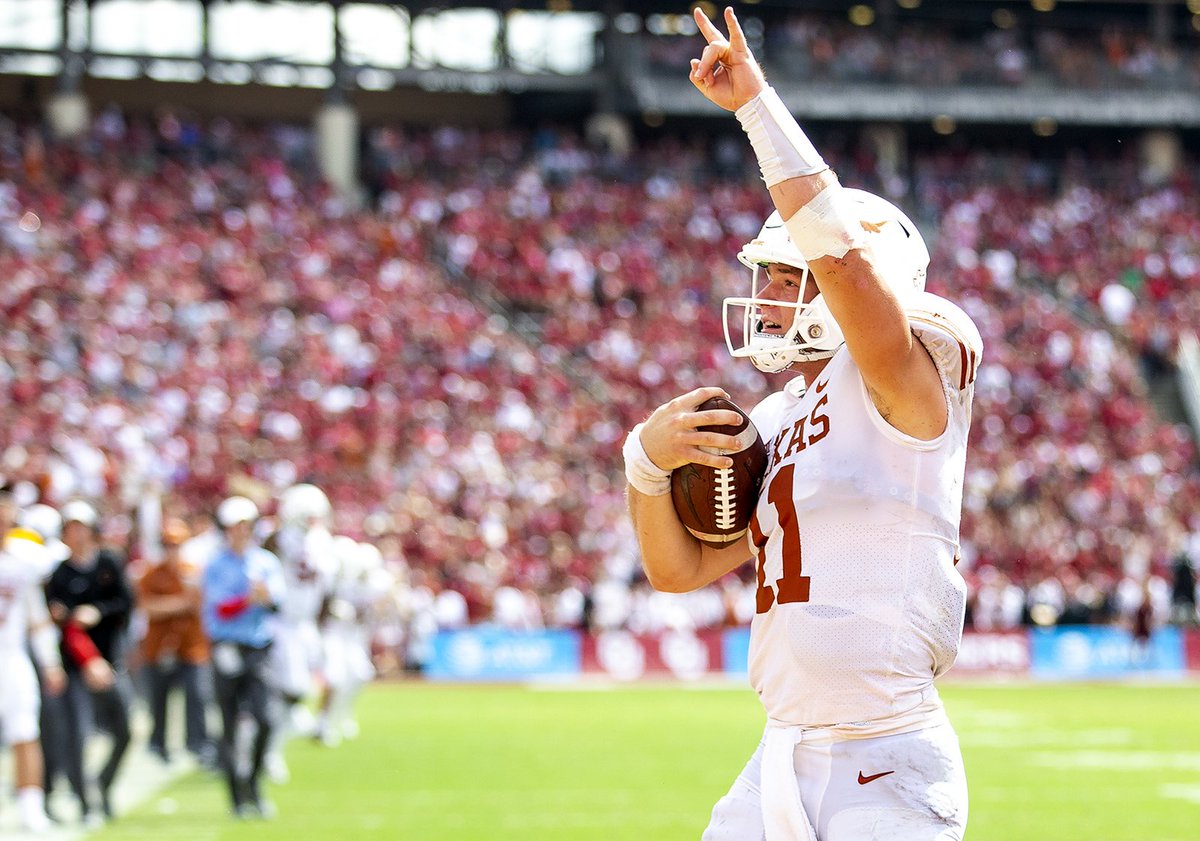 "And let us not grow weary while doing good, for in due season we shall reap if we do not lose heart."
Galatians 6:9
What a game!!!
It almost goes without saying, but Sam Ehlinger is the primary reason the Longhorns won today's game. Three rushing touchdowns, along with two from the air, speak for themselves. Again, what a game!
But here's the thing: He's been doing this all year. Under Sam Ehlinger's leadership, the Longhorn offense has become elite. It starts with the guy under center.
The beautiful thing about this Longhorn offense is its balance. From the receiving corps, to the backs, to the tight ends, this offense has many ways to beat opponents. It's impossible to cover them all. But for this sort of an offense to work, you need a quarterback who makes good decisions and who has the physical skills to execute. Sam Ehlinger is showing both in spades.
Then there's his running ability. Sam Ehlinger forces the defense to keep an extra defender near the line of scrimmage to defend against QB keepers. That's a defender that can no longer drop back into pass coverage. That creates opportunities.
Last season, Sam Ehlinger became
very
predictable. That's no longer the case. Now, the only time Sam's predictable is when you know he's going to run the ball. But he's still successful almost every time!
Bottom Line: We're not necessarily saying he should win. But he should be in the conversation. And, if Sam Ehlinger keeps playing the way he has been, he will be.