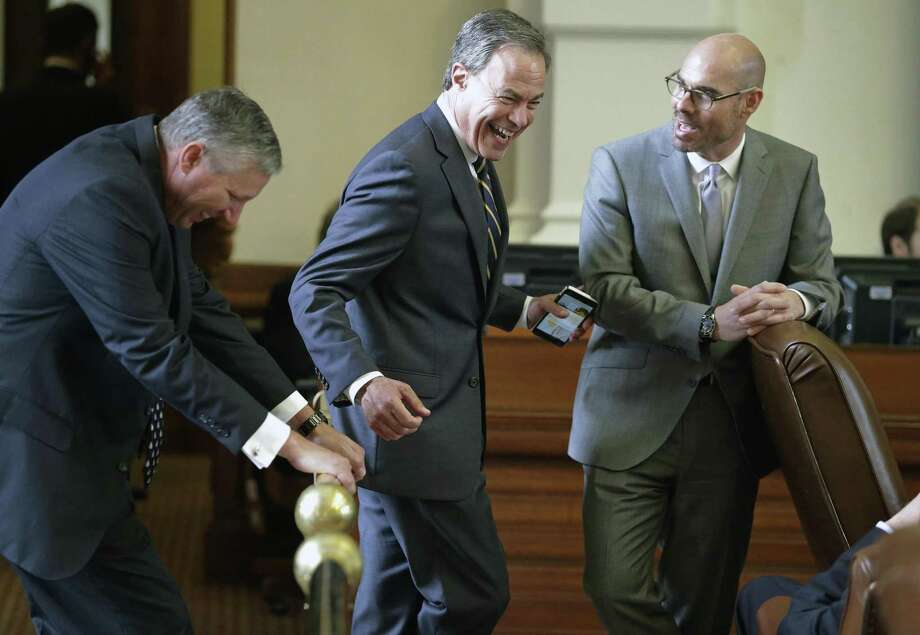 "When the righteous are in authority, the people rejoice;
But when a wicked man rules, the people groan."
Proverbs 29:2
Interesting
:
State Rep. John Zerwas, a Richmond Republican, has withdrawn from the race for speaker of the Texas House, he confirmed to The Texas Tribune on Sunday evening.

"I am grateful for the opportunities I have had to engage with the members of the House. The honest conversations are critical to the relationships I have, and I am honored to work with such principled leaders," he said in a statement to the Tribune. "While I believe that I could lead the House through a successful 2019 session, it has come time for me to end my bid for Speaker and wholly focus on writing the budget for the 2020-2021 biennium."

His departure comes amid an effort among roughly 40 GOP House members to draft state Rep. Dennis Bonnen, R-Angleton, into the race. Bonnen did not immediately respond to a request for comment from The Texas Tribune.

On Sunday night, that group of 40 members was scheduled to gather in Austin to discuss recruiting him for the job. Bonnen previously had told The Texas Tribune in May that he was not interested in running for the top slot in the lower chamber. The Tribune was told Sunday night that Bonnen was not at the meeting.
Here's the thing: Dennis Bonnen is a man of many, many, flaws. But he would still represent a tangible upgrade over Joe Straus. Amazing as it may sound, Dennis Bonnen had a
higher Empower Texans score
last session than
any
of the declared speaker candidates. At a minimum, you probably get some kind of property tax reform out of a Bonnen-led house.
Obviously, Dennis Bonnen was the public face of killing property tax reform last session. But, according to multiple Capitol sources, Bonnen wasn't happy about it. Bonnen was basically placed in an impossible situation by Joe Straus, but he did his best to muddle through. We've also heard rumors, though they are unconfirmed, that Bonnen was one of the major players in getting Joe Straus to finally step aside.
Bottom Line: We can probably do better, but we can certainly do worse.