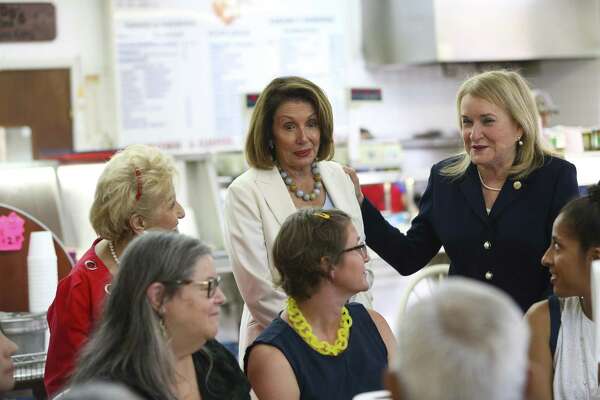 "Wisdom is found on the lips of him who has understanding,
But a rod is for the back of him who is devoid of understanding."
Proverbs 10:13
Huh
?!?
House Speaker Nancy Pelosi announced Wednesday morning that Congresswoman Sylvia Garcia of Texas will serve as one of the seven lawmakers who will prosecute the impeachment case against President Donald Trump in the Senate.

....

The other impeachment officers are: U.S. Reps. Adam Schiff, of California; Jerry Nadler, of New York; Zoe Lofgren of California; Hakeem Jeffries, of New York; Val Demings, of Florida; and Jason Crow, of Colorado.

Before Congress, Garcia served in the Texas State Senate. She also previously served as the director and presiding judge of the Houston municipal court system and was elected city controller. She made history as the first Latina and woman to be elected to the Harris County Commissioner's Court.
This makes no sense.
Here's the thing about Sylvia Garcia: Everybody likes her. Yes,
she's liberal
. But she's liberal in a diligent, inoffensive, manner that doesn't rub people the wrong way.
Sylvia Garcia is the type of person who could plausibly run for Governor. Yet Pelosi et. al. want to make her the face of the most divisive, pointless, exercise in recent memory?!? Umm, ok.
Impeachment will be Sylvia Garcia's introduction to the broader electorate. If people decide they don't like her now, it will be hard to dislodge that sentiment later. It won't effect her in her district, but her ceiling elsewhere was just lowered considerably.
It's bizarre.
Bottom Line: Something something, second chance...something something, first impression.