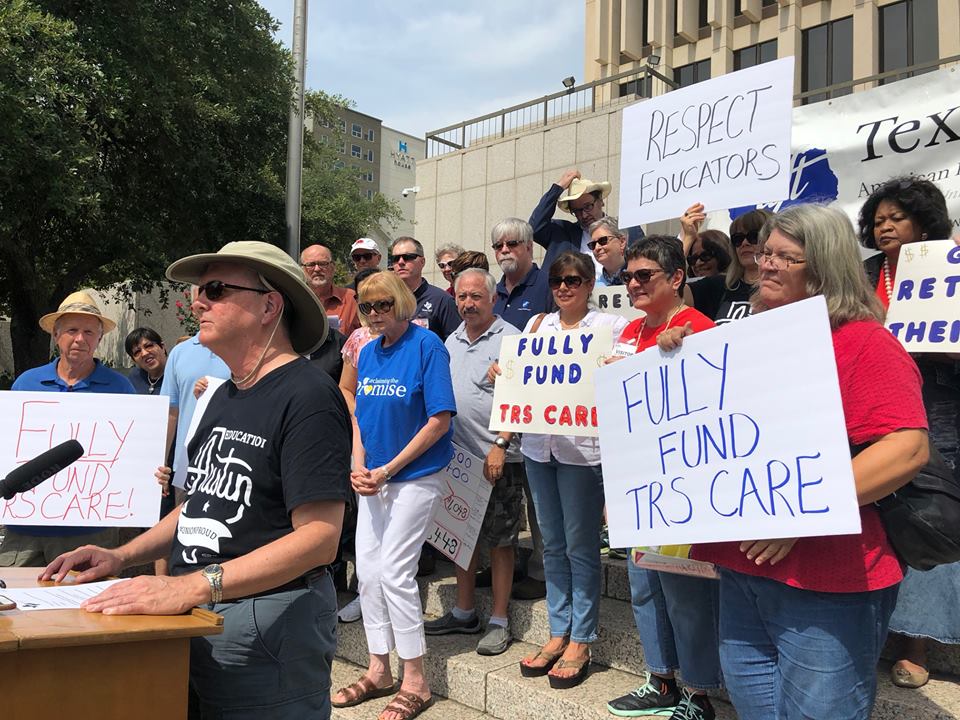 "Dishonest scales are an abomination to the Lord,
But a just weight is His delight."
Proverbs 11:1
Of course they did
:
AUSTIN (KXAN) — A public records request to the Teacher Retirement System of Texas has revealed that the agency will spend at least $326,000 a month in rent for office space in the Indeed Tower.

TRS signed a 10-year lease for three floors of office space at the Indeed Tower, which is scheduled to be completed in 2021, on Sixth Street.

TRS Executive Director Brian Guthrie told KXAN in a prepared statement that because the agency committed early to the Indeed Tower, "we were able to stabilize the rent and negotiate favorable per-construction rates for the 100,000 square feet."
Even though we've (apparently) never discussed it publicly, we've been thinking about this issue for years. Because the funds have a
$46 Billion shortfall
. The money simply doesn't exist to plug a hole that big.
But TRS has
a lot
of office space on prime real estate in downtown Austin. Office space that ought to be the first place you look when making the funds whole. This latest revelation just strengthens the case.
Bottom Line: There's no reason they can't use office space in a less expensive location. Better yet, fire all their human employees. AI can't do a worse job than the humans currently running the funds.